Gai Lorenzen, New HALO Executive Director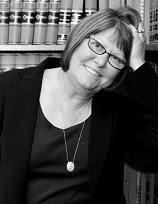 The Board of Directors confirmed Gai Lorenzen as Executive Director for the Homeless Assistance Leadership Organization at its May meeting. She originally joined the organization on an interim basis in March following Kevin Cookman's resignation in February.
Ms. Lorenzen has been tasked with implementing the changes that were felt to be necessary to expand HALO's mission to include all persons experiencing homelessness in Racine County. The expansion includes providing services to persons who are not yet willing or able to maintain sobriety as part of their journey to self-sufficiency and housing stability. While the mission has expanded - accountability, self-sufficiency and housing stability - continue to be at the core of HALO's program model.
Ms. Lorenzen has over 20 years of experience working with persons experiencing homelessness or at risk of homelessness, including victims of domestic abuse, in her work as an attorney with Legal Action of Wisconsin, Inc. She has been a speaker and presenter on homeless and housing issues at the local, state and national level. Ms. Lorenzen also served as president of the Continuum of Care for the City and County of Racine, U.A. ,which is a collaboration of homeless providers in Racine County, for over 8 years.
---