The Great HALO Cake Off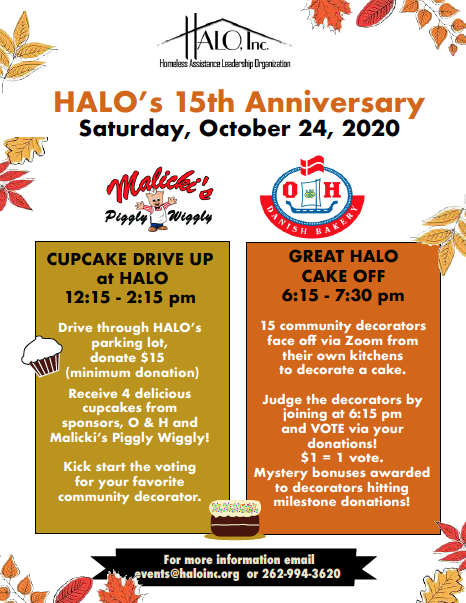 HALO is proud to announce the 1st annual Great HALO Cake Off! Click here to vote now!
15 local Racine community members (known as our 'Cake Masters') have been chosen to participate in their own kitchens to create a cake masterpiece – and YOU can be their sidekick! How? Each dollar towards your favorite Cake Master equals a vote, and votes mean goodies for their cake! From sprinkles to candles to tasty additions, you can help your cake master win the coveted 'Great HALO Cake Off Champion' of 2020! Now what are you waiting for? Let's bake for HALO to provide emergency food, clothing, shelter, and permanent housing for those experiencing homelessness in Racine County!
Join the Zoom experience on October 24th from 6:15-7:30PM!