Journey to Self-Sufficiency and Housing Stability
HALO is so much more than a bed.
The Homeless Assistance Leadership Organization offers each person an opportunity to begin their journey from dependency towards self-sufficiency. We understand that each person that enters our shelter program comes with their own dreams, goals, and needs, and it is our goal to help them reach these goals safely.
Statement of Need
Homelessness is a very real issue for Racine County. Racine continues to have the highest unemployment rate and second highest child homelessness rate among Wisconsin cities. Last year, HALO served 700 individuals including 138 children, 58% under the age of six.
With the current rate of poverty, 55 of every 10,000 Racine County residents will experience homelessness. Since 2007, the estimated total of homeless individuals in Wisconsin has increased 8%.
How HALO Helps
Since opening in 2005, HALO has helped over 2,000 adults return to stable housing with enough income and savings to support themselves. From day one, it was HALO's intent to not just shelter those in need, but to offer a clear path to self-sufficiency through individualized support.
HALO is one of few homeless shelters in Wisconsin offering Intensive Case Management paired with a comprehensive network of supportive services from 90+ area agencies, available for new intakes 24/7. 
Understanding that everyone comes to HALO with their own individual story is vital to our ability to help them. HALO Case Managers help individuals experiencing homelessness to overcome barriers, develop goals and foster human connections for a successful transition from homelessness to independent living. Read about the Journey to Self-Sufficiency and Housing Stability.
Mission Statement
The mission of the Homeless Assistance Leadership Organization (HALO) is to provide a pathway to self­‐sufficiency and housing stability for those experiencing homelessness in Racine County.
Vision Statement
The vision for the Homeless Assistance Leadership Organization is that all homeless individuals and families in Racine County will be provided emergency food, clothing, shelter, transitional and permanent housing, and supportive services through a collaborative structure that effectively coordinates services, shares information, increases funding, and eliminates duplication and gaps in services.
Value Statement
Our core values influence how we make decisions, interact with program participants, and treat each other in the workplace. These core values are Respect, Integrity, Stewardship, and Excellence (RISE).
Respect: We value and acknowledge the uniqueness of each person.
Integrity: We value honesty, compassion, responsibility, and behaviors that build trust.
Stewardship: We value our human, financial, and building resources and commit to taking responsibility for ethical and efficient use of those resources.
Excellence: We value quality in work performance and programs and are committed to assuring best practices.
These core values will help HALO RISE as an excellent organization to end homelessness and provide high quality programs and services for the homeless in Racine County.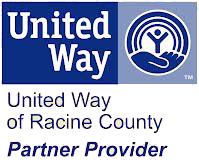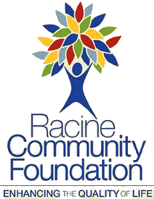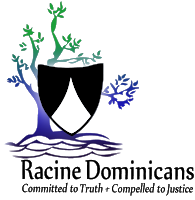 This agency receives funding from U.S. Department of Housing and Urban Development to provide services for homeless and near homeless individuals and their families. A requirement of this funding is that this agency participate in the Wisconsin Homeless Management Information System. This system collects basic information about clients receiving services from this agency. This requirement was enacted in order to get a more accurate count of individuals and families who are homeless and to identify the need for different services.
HALO, Inc. is a 501(c)(3) nonprofit tax exempt organization.