Strategic Plan
HALO's most recent strategic plan is detailed on this page. If you would like to download a copy of this plan, click here. In light of the changes that have occurred at HALO in 2019 - expanding our mission to all homeless - the plan is being reviewed to determine what may need revision.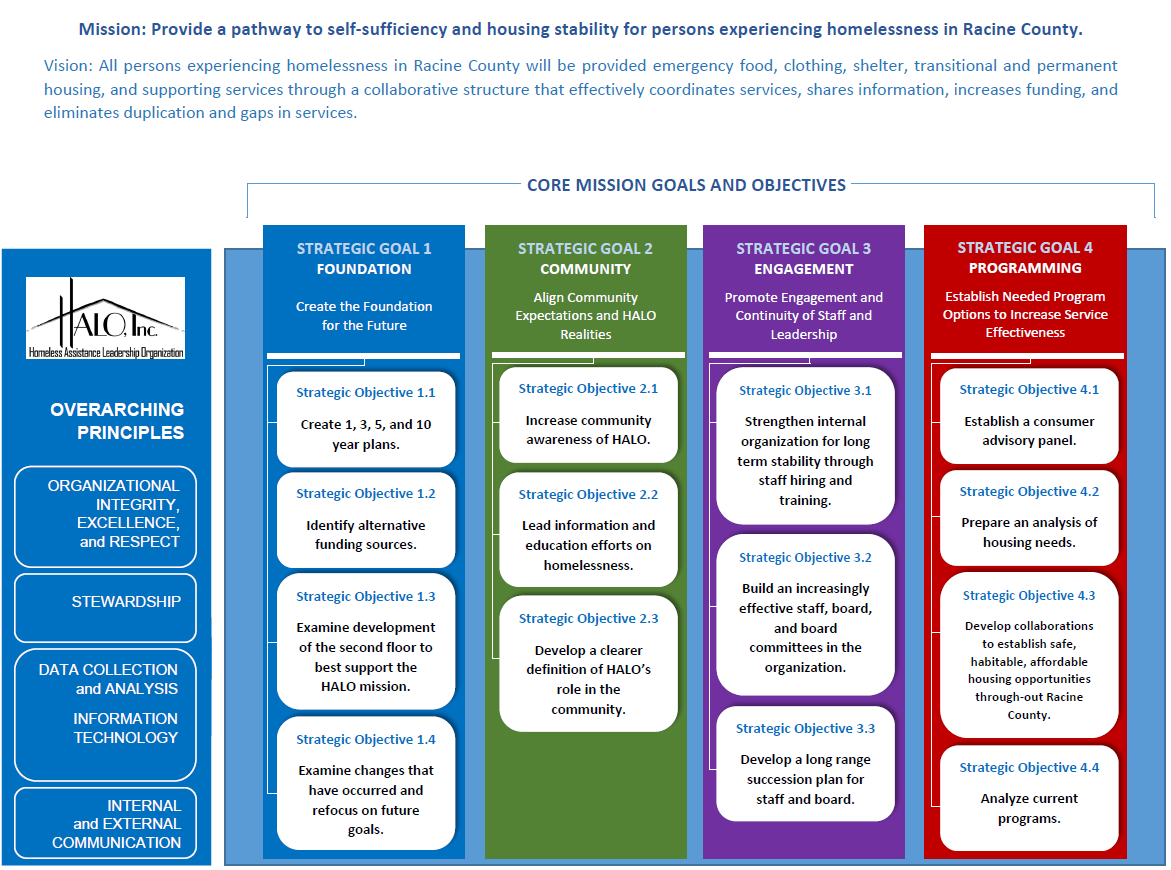 HALO is funded in part by grants and donations from: S.C. Johnson, United Way of Racine County, Racine Community Foundation, Ruud Family Foundation, Racine Dominicans, Union Pacific Foundation, All Saints Foundation, US Bank Foundation, Patrick and Anna Cudahy Foundation, Department of Housing and Urban Development, Racine County, City of Racine and State of Wisconsin Division of Energy, Housing, and Community Resources. 
For a complete list of donors, see our most recent Annual Report.
This agency receives funding from U.S. Department of Housing and Urban Development and/or the State of Wisconsin Department of Commerce to provide services for homeless and near homeless individuals and their families. A requirement of this funding is that this agency participates in the Wisconsin Homeless Management Information System. This system collects basic information about clients receiving services from this agency. This requirement was enacted in order to get a more accurate count of individuals and families who are homeless and to identify the need for different services.
HALO, Inc. is a 501(c)(3) qualified organization.