Our History
The planning and development of the Homeless Assistance Leadership Organization, Inc. was a community wide effort to address homelessness in the City of Racine and Racine County.
Beginnings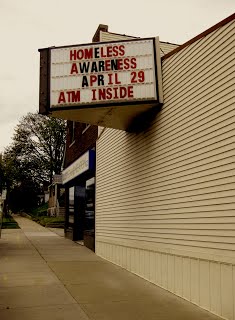 In 2003, the United Way of Racine County convened a community-wide task force on homelessness at the University of Wisconsin-Parkside. More than 100 people spent six months participating in focus groups and meetings to develop a strategic plan for addressing homelessness.
From 2003 to 2004, the Transition Advisory Council (TAC) - comprised of community organizations, funders and community leaders- developed a plan that resulted in the consolidation of 2 organizations into a new organization to address shelter and  homelessness in the community.
In December of 2004, United Way made a gift of $150,000 to the capital campaign and start up budget. The Racine Community Foundation  along with Ernie and Bernice Styberg provided grant funds for the transition costs.HALO was incorporated in November 2004, subsequently was granted nonprofit status by the IRS.  Board recruitment and formation occurred in 2004 - 2005, and on January 12, 2005 the Board approved the plan for HALO.
In 2005, the Racine community raised over $2 million for a facility to shelter those experiencing homelessness in the community. Renovation of a 23,000 square foot factory building began in June of 2005 to provide 2 shelter structures under 1 roof having capacity for a total of 120 beds, The men's side opened in November of 2005 and the women's and children's side opened in December of 2005. The women's side now shelters women and families that include male and female parents.
In addition to creating the physical shelter facility HALO assumed responsibility for 17 scattered site apartments to operate a transitional housing program for over 35 persons.  Our current housing program includes 31 permanent supportive housing units, with capacity for 37 persons; and a rapid re-housing program with capacity for 3 - 5 families.
By 2006 HALO had successfully completed its Capital Campaign. A renovation of a former factory building was completed, and men, women, and children were moved in to a fully staffed and fully functioning shelter program.
Accomplishments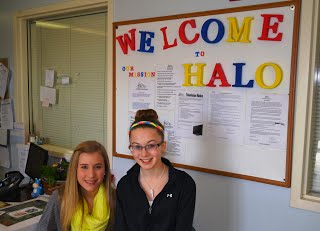 In 2010, HALO launched a campaign to develop the Journey to Self-Sufficiency endowment fund. Today it has grown into a healthy reserve and demonstrates viability and value for HALO's mission.
In 2011, HALO launched a Social Enterprises initiative to connect shelter participants with community enterprises by combining under-used facility resources with community programs to promote job creation, offer skills training, and increase revenues. One such venture is our Recipe for Success kitchen incubator for food-based, small business start-ups who rent our commercial facility to test recipes and employ shelter residents where needed. 
In 2012, Racine Mayor, John Dickert proclaimed Tuesday, May 1st as HALO Day in recognition of the work we've done to raise awareness of our mission.
In 2013, HALO received a Wisconsin Financial Literacy Award from the Governor's Council in honor of our efforts to promote good economic health and financial knowledge for program participants. A Financial Peace University workshop and other budgeting courses are offered to program participants throughout the year. 
In 2014, Claudia VonKoningsveld, Women of Worth (WOW) program director received an Outstanding Service Award from the Racine Interfaith Coalition for pioneering this successful substance abuse recovery program. HALO was proud to be a partner in this venture. The WOW program continues to serve HALO clients, but is no longer located at HALO.   The WoW program is a substance abuse program for women. 
In 2017, HALO expanded its mission to assist all homeless persons - including those with drug and alcohol addictions.  By doing so, temporary solutions that had existed in the community for the last 3 - 4 years to shelter those who could not be sheltered at HALO were no longer necessary.  HALO remains committed to providing the pathway to self-sufficiency and housing stability for anyone entering through its doors.  HALO partners with many other community agencies to provide needed services to clients.