Strike Out Homelessness
Strike Out Homelessness will return in February of 2024!! 
Watch this space for more details and sign up to be a part of the fun!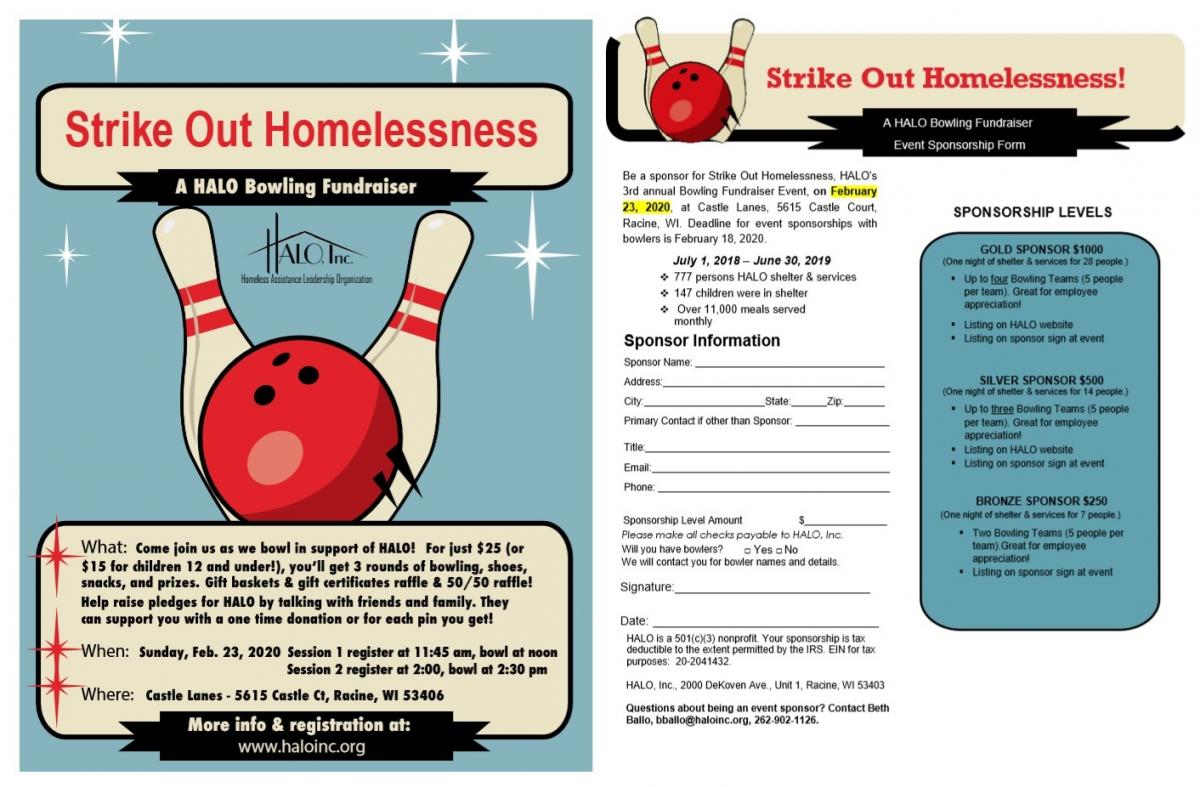 When Registering for  bowling in the bottom box that states "Please list the names of bowlers" we ask that you also state if you will be needing bumpers. Please also indicate which bowler will be the contact person and list an email address or phone number for easy contact. If you need any assistance when registering please email Meagan Sus Msus@haloinc.org. We are so excited to see you in February, thank you for supporting HALO!